Apart from Fazioli and Yangtze River Acoustic Pianos as well as The ONE Smart Piano (Digital), at Emmanuel & Sons, one can find an array of interesting and rare collections.
All of the grand and upright pianos from our collection are hand-picked and carefully inspected before we decided to own them.
Some even come with an exciting history to add a dash of colour and value to the instrument.
The whole process includes careful examination of the mechanical action, acoustic scale, structural integrity and cabinet condition before we "adopt" them, thereafter, each instrument is meticulously restored to live up to the expectation of the brand it carries.
With excellent follow-up and after sales service, we assure the piano will produce utmost satisfaction in your music making for many, many years!
Some of our available collection are as shown below.
Steinway & Sons (SOLD)

Model
B211
Serial Number
Pedals
3
Size
Length: 211cm | Width: 148cm
Country of Origin
Germany
Year
C.BECHSTEIN (SOLD)

Model
K
Serial Number
137836
Pedals
2
Size
Length: 155cm
Country of Origin
Germany
Year
1930
IBACH (SOLD)

Model
F III
Serial Number
Pedals
3
Size
Length: 215cm
Country of Origin
Germany
Year
1985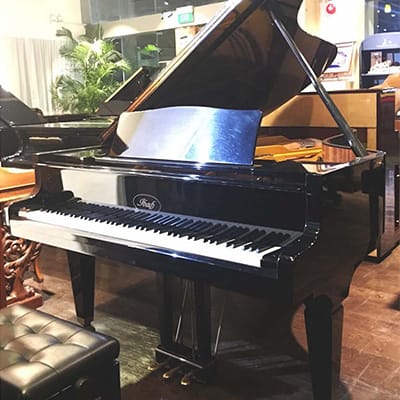 Schimmel (SOLD)

Model
LE
Serial Number
Pedals
3
Size
Country of Origin
Germany
Year
1990
Schimmel (SOLD)

Model
Wilhelm Schimmel
Serial Number
Pedals
2
Size
Country of Origin
Germany
Year
Yamaha (SOLD)

Model
C7
Serial Number
B2590360
Pedals
3
Size
Length: 227cm | Width: 155cm
Country of Origin
Japan
Year
1978
Yamaha (SOLD)

Model
G2
Serial Number
J3400916
Pedals
3
Size
Length: 170cm | Width: 150cm
Country of Origin
Japan
Year
1982
Wihelm Tell (SOLD)

Model
WT190T
Serial Number
Pedals
3
Size
Length: 185cm | Width: 152cm
Country of Origin
Switzerland
Year
2010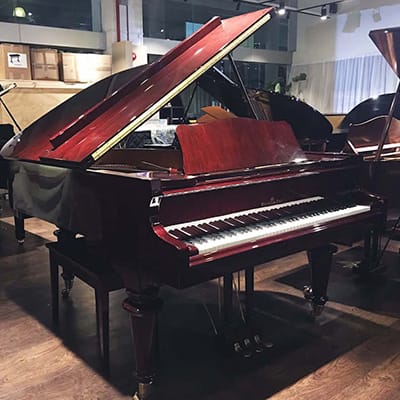 Yamaha (SOLD)

Model
GB1
Serial Number
J2946807
Pedals
3
Size
Length: 151cm
Country of Origin
Indonesia
Year
2015
learn more about our pre-owned pianos inventory