It was inspired by an 8 years old boy, Bob, who quit piano lessons shortly after starting. As Bob's father and serial software entrepreneur, Ben Ye couldn't find an existing solution to get his son excited about music learning, so he created a solution to make learning to play the piano as fun as playing an iPad game. The little boy was so excited and jumped on it, learned to play the song "Twinkle Twinkle Little Star" in just 20 minutes, all by himself using the smart piano prototype.
Now, let's Introduce the world's first Apple MFi-certified Smart Piano. The ONE Smart Piano is a new and easy way to learn music at your leisure.
UPRIGHT DIGITAL PIANO SERIES
Guided by LED Lights to start playing in minutes

4000+ sheet music, 100+ videos, fun crash course and games in the free app

Supporting both iOS and Android, phone and tablet

MIDI output, recording and sharing with your social network

High Grade Piano: 88 weighted keys, professional stereo sound, 3 piano pedals and classic wooden body

Made for beginners, loved by musicians and teachers
88 light-up keys to guide you start in minutes

Free iOS & Android app with crash course, 4000+ songs, tutorials & games

Support both iOS and Android, phone and tablet

MIDI output and recording (please refer to user manual for setup guideline)

High-Grade piano with hammer action keys & stereo sound with 128/68 note max polyphony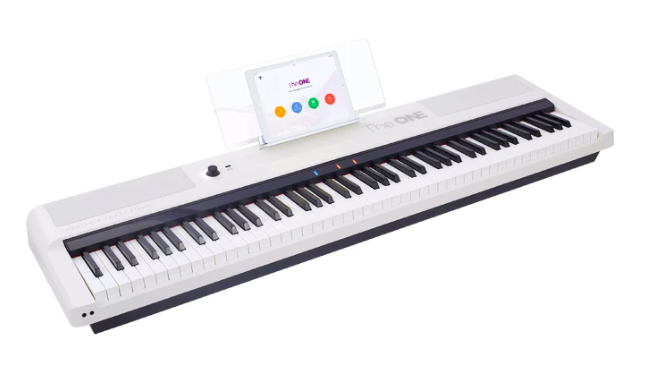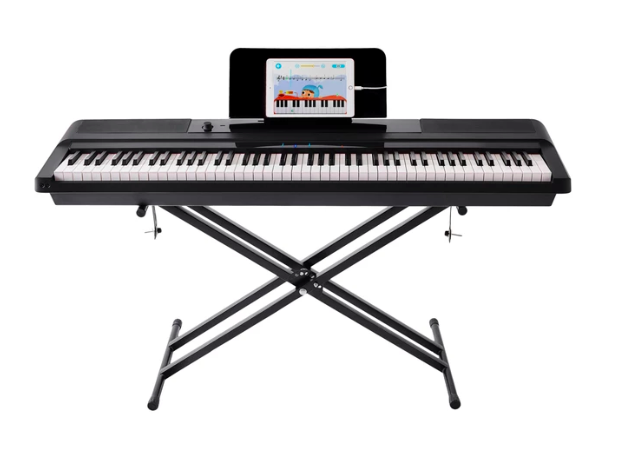 We have also accessories like X-stand, X-bench, Bench, Sustain Pedal etc. that support The ONE Smart Pianos. Please contact us for details.
Place an order:
Email: TheONE@emmanuel-sons.com | Tel.: +65 6100 0111