"I do not beg to use my instruments; instead, I convince through quality."
~ Paolo Fazioli
Since 1981, each Fazioli instrument has been individually handcrafted, combining passion with the highest quality materials with the finest workmanship and technology.
Until today, Fazioli has six different standard grand piano models to choose from, and also an array of awe-inspiring art-case pianos by Fazioli artisans to execute virtually any custom-ordered artistic variation on the six models.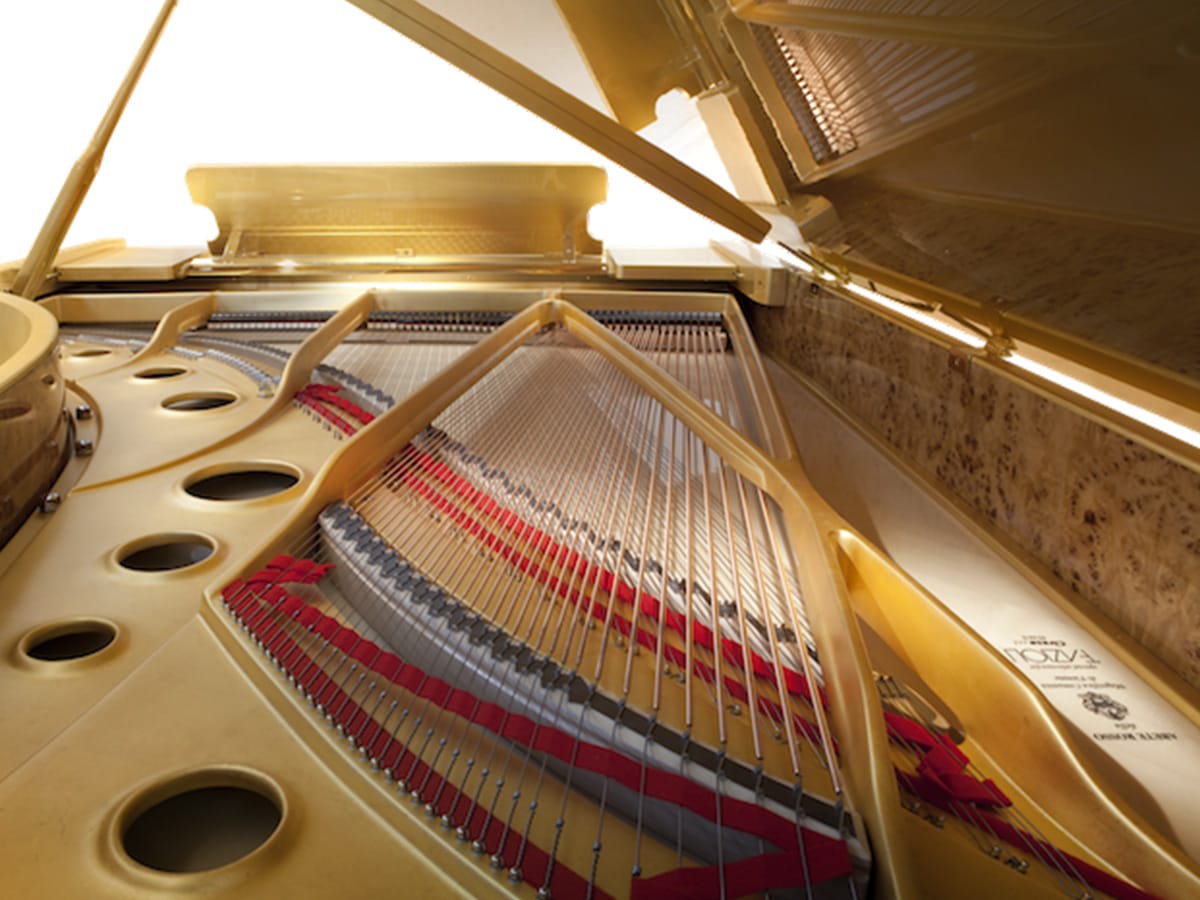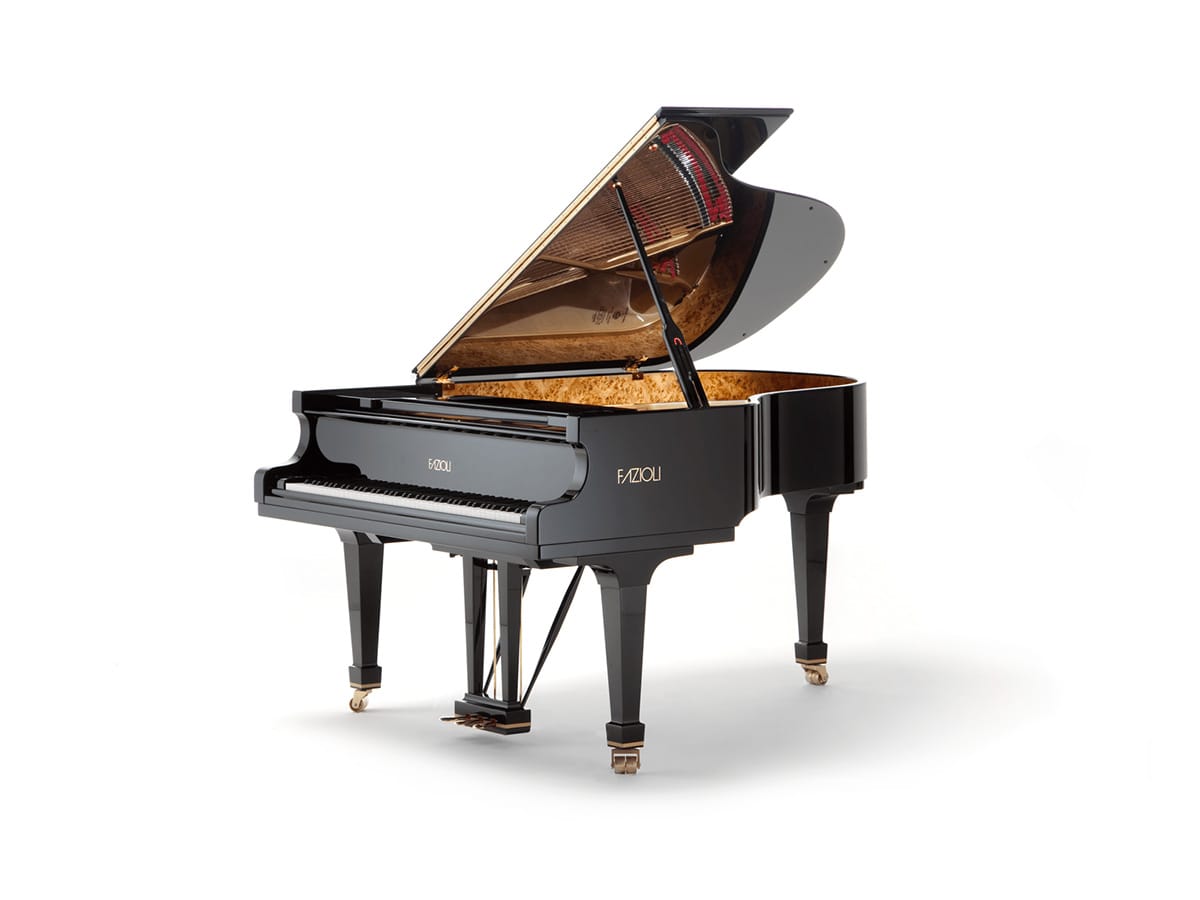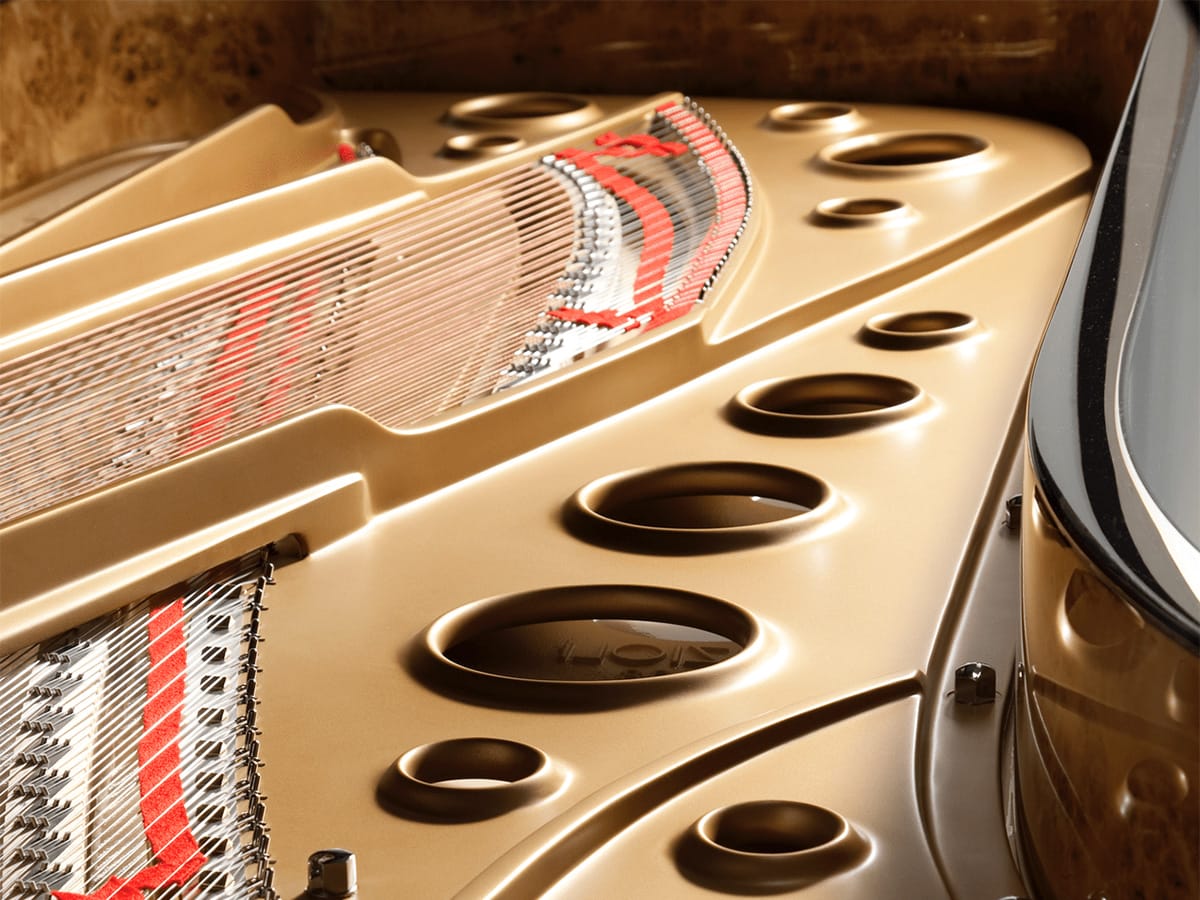 The Fazioli factory is located in Sacile, 60 Km (35 miles) northeast of Venice in the northeastern part of Italy. The area is located near the Val di Fiemme, a valley in the eastern Italian Alps, renowned for an ancient and prestigious tradition in woodworking. Evenness, lightness and flexible strength are typical features of this wood, the same that Stradivari chose for his legendary violins.
The action of Fazioli pianos are made to its own specifications by the most reputable specialists in the field, using Renner actions and hammers combined with Kluge keyboards. The light and sensitive action, resonant sound and beautiful tone are the attribute of Fazioli pianos. The sensitive and light action allows the finest gradations of dynamic and dexterity to be achieved with minimal strain on the hand. The single gold ribbon encircles the pedal housing and the bases of the legs giving the concert piano a touch of mid-century modernism vibe, where as the simple architectural lines enhance the subtle elegance to create a timeless classic.
Designed to be a vehicle of performance from the largest concert venues, to medium size chamber environments and/or private residences, its versatility in exterior design and interior technology accommodate different types of music making for any occasion.
Fazioli creates by the motto: "No home is complete without a piano", and make sure that every home of any size can reveal its poetic heart with the sound of music made on Fazioli piano.
Fazioli pianos offer choices but never a compromise!